Depot Theatre Announces Expanded 2020 Main Stage Season
---
Westport, N.Y. – The Depot Theatre is pleased to announce its 2020 main stage lineup, which features iconic figures and everyday heroes in an expanded season that includes four productions for the first time since 2013.
The season opens with WORKING: A MUSICAL beginning June 19 through July 5, 2020 with a $25 preview on June 18. Nominated for six Tony Awards, WORKING: A MUSICAL features vibrant portrayals of 26 real-life American workers- including a schoolteacher, trucker, housewife, fireman, and millworker – played by 6 actors. The show conveys how people's relationships to their work reveal key aspects of their humanity. The musical includes songs by Tony Award-winning Lin-Manuel Miranda, and favorite numbers by Stephen Schwartz, Craig Carnelia, and James Taylor.
Next up on the main stage is THE MOUNTAINTOP, a reflective, often funny, touching, and gripping reimagining of the night before the assassination of the civil rights leader Dr. Martin Luther King, Jr., in which he examines his achievements, his failures, and his unfinished dreams. In 2011, this poignant play's Broadway run starred Samuel L. Jackson and Angela Bassett. THE MOUNTAINTOP will run from July 10 through July 26 with a $25 preview on July 9.
Watch as the Depot Theatre transforms into the Big Top for BARNUM: THE MUSICAL from July 31- August 16, with a $25 preview on July 30. Based on the life of showman P.T. Barnum, this high energy tale, set during the period 1835 through 1880, follows Barnum around the world as he evolved from a simple sideshow man, joined the circus, and eventually helped to curate The Greatest Show on Earth.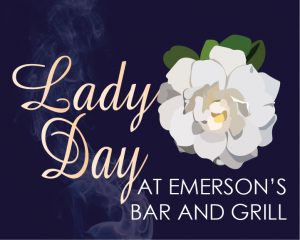 The season closes on a big note with LADY DAY AT EMERSON'S BAR & GRILL from August 28 – September 6 with a preview on August 27. This "play with music" recounts the heartbreaking, beautiful, and haunting story of Billie Holiday's life through the songs that made her one of the most famous icons of the era, including "What A Little Moonlight Can Do," "God Bless The Child," and "Strange Fruit."
"This lineup adheres to our vision statement that promises to promote diversity in all that we do," said Kenney Green, the Depot's Producing Artistic Director. "These productions represent a range of experiences that will resonate with our audiences; from thought-provoking storytelling that illustrates how some decades-old struggles are still relevant today, to pure entertainment."
Auditions for the main stage productions will be held regionally and in New York City in the spring. Group and single tickets will go on sale in the spring, and season subscriptions will be available for sale online in February. More details, additional events and news updates can be found online at DepotTheatre.org.
###
DEPOT THEATRE 2020 MAIN STAGE SEASON
WORKING: A MUSICAL
June 19-July 5, 2020
$25 preview on June 18
From the book by Studs Terkel
Adapted by Stephen Schwartz and Nina Faso with additional contributions by Gordon Greenberg
Songs by Craig Carnelia, Micki Grant, Lin-Manuel Miranda, Mary Rodgers and Susan Birkenhead, Stephen Schwartz, and James Taylor
Orchestrations by Alex Lacamoire
RATED: PG
PRODUCTION SPONSOR: Casella Waste Systems
THE MOUNTAINTOP
July 10-26, 2020
$25 preview on July 9
By Katori Hall
RATED: PG-13 (Includes some adult language.)
PRODUCTION SPONSOR: The Galley Restaurant and Bar at Westport Marina
BARNUM: THE MUSICAL
July 31- August 16, 2020
$25 preview on July 30
Music by Cy Coleman
Lyrics by Michael Stewart
Book by Mark Bramble
Originally Produced on the Broadway Stage by Judy Gordon, Cy Coleman, Maurice and Lois F. Rosenfeld in association with Irwin Feld and Kenneth Feld.
RATED: G
PRODUCTION SPONSOR: TrailNorth Federal Credit Union (formerly Ticonderoga Federal Credit Union)
LADY DAY AT EMERSON'S BAR & GRILL
August 28-September 6, 2020
$25 preview on August 27
By Lanie Robertson
RATED: PG-13 (Content includes adult themes and language, including issues of race, substance abuse, and abusive relationships.)
PRODUCTION SPONSOR: Mountain Lake PBS
---
ABOUT THE DEPOT THEATRE
The Depot Theatre is a non-profit, professional theatre located in a historic, functioning 1876 train station in Westport, N.Y., and is the only theatre in the Adirondacks that operates under an agreement with Actors' Equity Association, the union of professional actors and stage managers in the United States. In addition to its volunteer board of trustees, the theatre depends on the support and generosity of its loyal donors, volunteers and community members. Committed to promoting and providing exposure to the performing arts in the Adirondacks, the Depot Theatre invites all to "Take a journey without leaving the station." The Depot Theatre's 2020 Season is made possible by the New York State Council on the Arts with the support of Governor Andrew Cuomo and the New York State Legislature. Additional support is provided by the Essex County Arts Council.
MISSION STATEMENT
The mission of The Depot Theatre is to entertain, enrich, and educate through professional theatrical arts and related programs based in a historic train station.
VISION STATEMENT
The Depot Theatre will have a robust, regional, and year-round presence by creating the highest of quality programs, building strong partnerships, and enhancing community engagement while promoting diversity in all that we do.