LADY DAY AT EMERSON'S BAR AND GRILL
August 13-August 29, 2021
$25 preview on August 12
By Lanie Robertson
The Depot's season closes on a big note with LADY DAY AT EMERSON'S BAR AND GRILL from August 13-29 with a preview on August 12. This "play with music" recounts the heartbreaking, beautiful, and haunting story of Billie Holiday's life through the songs that made her one of the most famous icons of the era, including "What A Little Moonlight Can Do," "God Bless The Child," and "Strange Fruit."
RATED: PG-13 (Content includes adult themes and language, including issues of race, substance abuse, and abusive relationships.)
PRODUCTION SPONSOR: Mountain Lake PBS
Lady Day at Emerson's Bar and Grill is presented by arrangement with Concord Theatricals on behalf of Samuel French, Inc.
www.concordtheatricals.com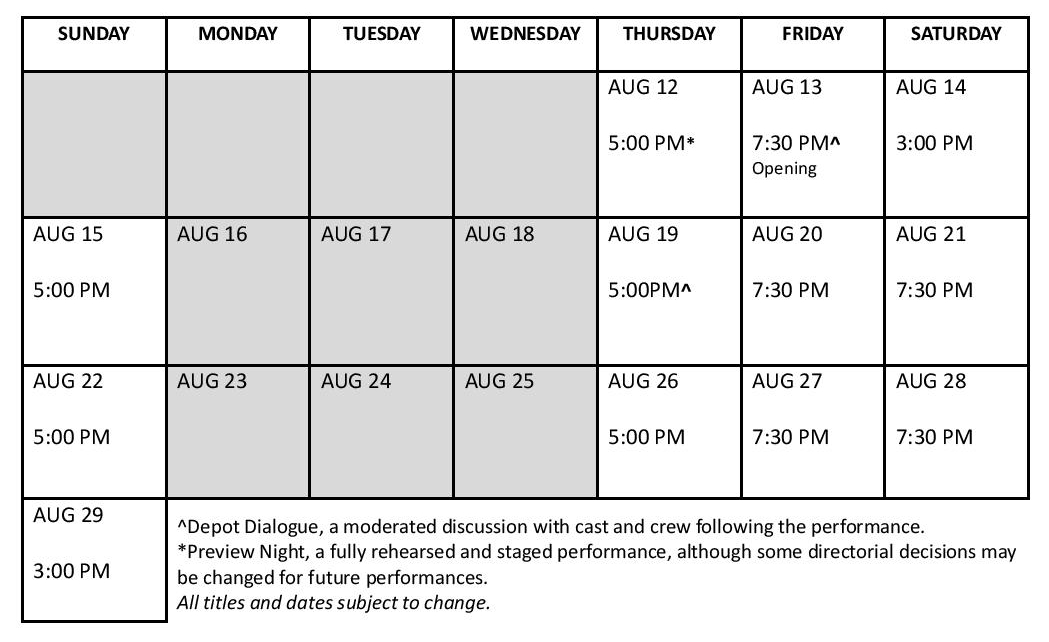 How to Order Tickets
2023 Season Pass Packages are available. Order now.
Single Ticket Sales will begin on June 1, 2023.
Purchases can be made online,* via mail (PO Box 414, Westport, NY 12993), or by calling the Box Office at 518.962.4449.
*A convenience fee will be added to single tickets purchased online. This fee is charged by a third-party provider.
All policies are subject to change at any time without advanced notice. Please refer to our Health & Safety Protocols page for up-to-date audience policies.
Box Office Hours of Operation
April: 1pm-5pm on Monday
May: 1pm-5pm on Monday and Thursday
June: 1pm-5pm on Monday, Wednesday, Thursday, and Friday.
July-August: 1pm - 5pm every day (1pm until showtime on performance days). CLOSED TUESDAYS.