What the Constitution Means to Me
June 30 – July 16, with a $25 Preview on June 29
By Heidi Schreck
Directed by Julie Lucido
The Cast
Upbeat and quick-witted, a middle-aged woman recounts her upbringing as a speech and debate champion, traveling the country as a precocious and inimitable fifteen-year-old. Reliving these competitions in a community American Legionnaire's hall, she takes the audience on a fascinating and gut-wrenching journey, exploring our nation's birthright literature, the Constitution, and the impact it has had on her, her family, and women of this country. Each performance ends with a unique, live debate against a student on the subject of the U.S. Constitution.
RATED: PG-13 (discussion of domestic abuse and sexual assault)
PRODUCTION SPONSOR: Mountain Lake PBS
"What the Constitution Means to Me" is presented by arrangement with Concord Theatricals on behalf of Samuel French, Inc.
www.concordtheatricals.com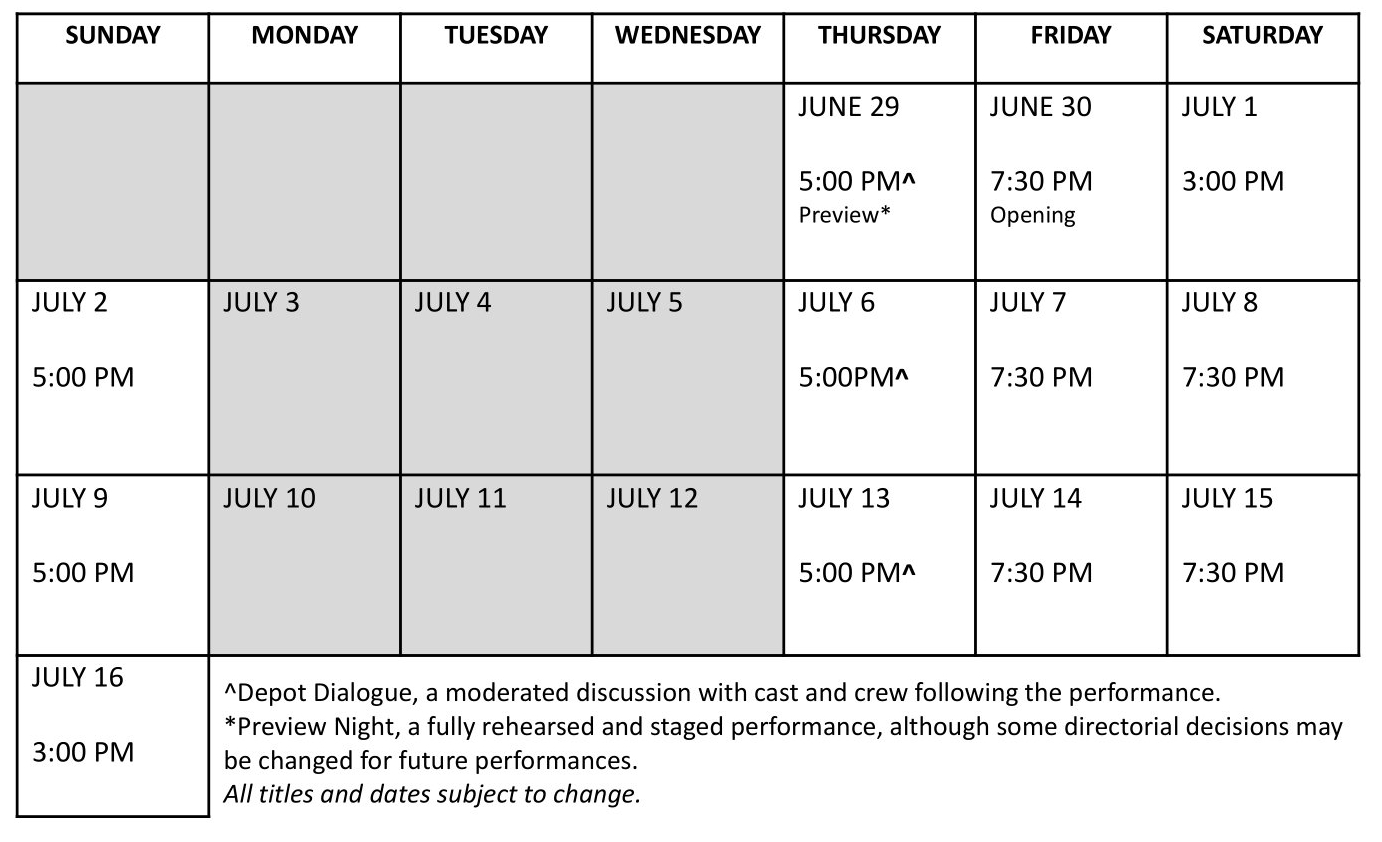 How to Order Tickets
2023 Season Pass Packages and Single Tickets are available now!
Purchases can be made online,* via mail (PO Box 414, Westport, NY 12993), or by calling the Box Office at 518.962.4449.
*A convenience fee will be added to single tickets purchased online. This fee is charged by a third-party provider.
All policies are subject to change at any time without advanced notice.
Box Office Hours of Operation
April: 1pm-5pm on Monday
May: 1pm-5pm on Monday and Thursday
June: 1pm-5pm on Monday, Wednesday, Thursday, and Friday.
July-August: 1pm - 5pm every day (1pm until showtime on performance days). CLOSED TUESDAYS.