THE ADDAMS FAMILY: A NEW MUSICAL
August 12 – August 28, with a $25 Preview on August 11
Book by MARSHALL BRICKMAN and RICK ELICE
Music and Lyrics by ANDREW LIPPA
Based on Characters Created by Charles Addams
Originally produced on Broadway by Stuart Oken, Roy Furman, Michael Leavitt, Five Cent Productions, Stephen Schuler, Decca Theatricals, Scott M. Delman, Stuart Ditsky, Terry Allen Kramer, Stephanie P. McClelland, James L. Nederlander, Eva Price, Jam Theatricals/Mary LuRoffe, Pittsburgh CLO/Gutterman-Swinsky, Vivek Tiwary/Gary Kaplan, The Weinstein Company/Clarence, LLC, Adam Zotovich/Tribe Theatricals; By Special Arrangement with Elephant Eye Theatrical
In the kooky, upside-down world of the Addams Family, to be sad is to be happy, to feel pain is to feel joy, and death and suffering are the stuff of their dreams. However, their dark, macabre, beloved daughter Wednesday is now an eighteen-year-old young woman who has fallen in love with a sweet, smart boy from a "normal" family, and to make matters worse, she has invited his parents to the Addams' home for dinner.
The result is a comical feast set to music! In one fateful, hilarious night, secrets are disclosed, relationships are tested, and the Addams family must face up to the one horrible thing they've managed to avoid for generations: change.
RATED: G
PRODUCTION SPONSOR: Chazy Westport Communications/Westelcom
THE ADDAMS FAMILY: A NEW MUSICAL is presented through special arrangement with and all authorized performance materials are supplied by Theatrical Rights Worldwide 1180 Avenue of the Americas, Suite 640, New York, NY 10036. www.theatricalrights.com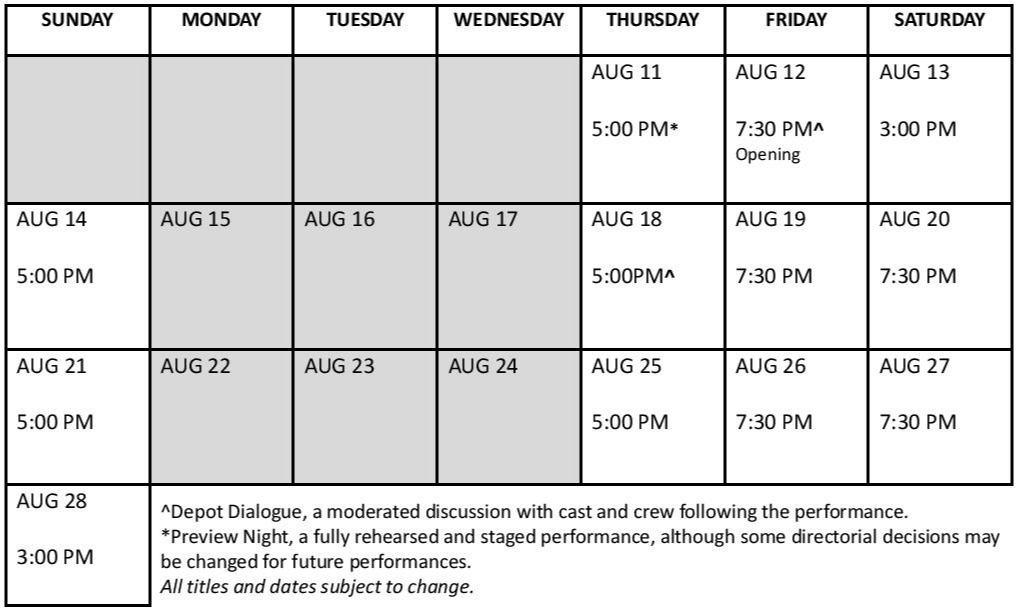 Single Ticket Sales for the 2023 Season will begin on June 1, 2023.
Purchases can be made online or by calling the Box Office at 518.962.4449.
*As always, a convenience fee will be added to tickets purchased online. This fee is charged by a third-party provider.
Due to the unpredictable nature of our current health crisis, all policies are subject to change at any time without advanced notice. Please refer to our Health & Safety Protocols page for up-to-date audience policies.
Box Office Hours of Operation
April: 1pm-5pm on Monday, April 17 & April 24
May: 1pm-5pm on Monday and Thursday
June: 1pm-5pm on Monday, Wednesday, Thursday, and Friday.
July-August: 1pm - 5pm every day (1pm until showtime on performance days). CLOSED TUESDAYS.