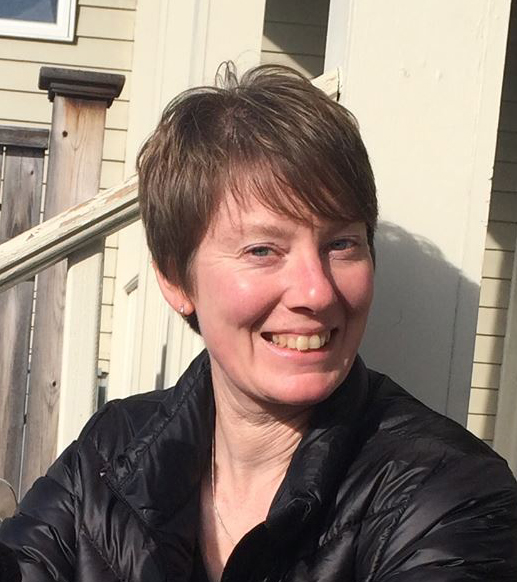 KIM RIELLY, EXECUTIVE DIRECTOR
Rielly provides comprehensive theatre management and oversight of staff, budget, programs, marketing, audience development and community relations.
Her experience includes more than 20 years of marketing and communications, most recently as the longtime director of communications for the Lake Placid-based Regional Office of Sustainable Tourism, where she was an executive team member responsible for digital content development, copywriting, consistent brand implementation, staff oversight, and departmental budget management.
A native of Westport, she is no stranger to the Depot, having lived in the region for the majority of her life, and volunteered for several terms as a board trustee, including one year as president.
Rielly lives in a studio tucked in the woods of Moriah with her husband, Kevin Boyle, without whom she enjoys golf, and with whom she enjoys motorcycling, kayaking, hiking, cycling, skiing and other outdoor pursuits. 
KENNEY M. GREEN, PRODUCING ARTISTIC DIRECTOR
Kenney M. Green is responsible for defining and implementing the artistic vision and program goals of the organization.
Originally from Fresno, California, Green moved to New York City in 1999 where he attended The American Musical & Dramatic Academy. He joined the European Tour of The Music of Andrew Lloyd Webber in 2000 and has been working in some aspect of the theatre ever since.
Green has extensive experience as a choreographer, musical director, and director at venues that include New Harmony Theatre in Indiana, Lake Dillon Theatre in Colorado, Interlakes Theatre in New Hampshire, Emelin Theatre in New York and the RPI Young Actors' Guild in New York. Green also directed and choreographed the children's musical pre-show program for the Good Company Players in Fresno, CA for three years. He has a long list of acting roles, is a longtime performer at New York's Marie's Crisis Pop Piano Bar, and produces the Marie's Crisis annual International tours in London, and Sydney, Australia. He is a proud member of Actors' Equity Association (AEA) and Stage Directors and Choreographers Society (SDC).
Kenney is one of the newest faculty members teaching Musical Theatre Performance at the American Musical and Dramatic Academy New York. Kenney attended the conservatory as a student in 1999 and excited to return in this new capacity. Founded in 1964, AMDA's halls have seen the likes of Tyne Daly, Christopher Seiber, Jason Derulo, Paul Sorvino and Jesse Tyler Ferguson.
KATIE SHEPARD, BOX OFFICE MANAGER
Katie began working in the Depot Theatre's box office as an assistant in 2012 and became the manager in 2014. She is co-founder of Essex Editions, a small artisanal publishing and author services company in Essex, NY. In 2016, she published her first book, Essex, New York Architecture: A Doodler's Field Guide, co-authored with George Davis. She is currently also the managing editor of Rewilding Earth. Katie graduated from Willsboro Central School and from SUNY Plattsburgh with a BA in English literature.