Frequently Asked Questions
What differentiates a professional Equity theatre like the Depot from community theatres?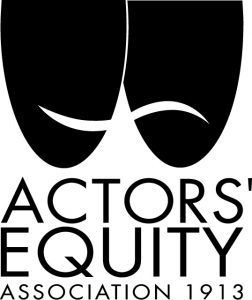 In short, in a professional Equity theatre like the Depot, everyone associated with a production (directors, technicians, designers, AND actors) is being paid for their time, talent, and expertise. 
WHAT IS "EQUITY?" Actors' Equity Association (AEA), founded in 1913, represents more than 51,000 professional Actors and Stage Managers nationwide. Equity seeks to foster the art of live theatre as an essential component of society and advances the careers of its members by negotiating wages, improving working conditions, and providing a wide range of benefits, including health and pension plans.  Similarly, the Depot is affiliated with Stage Directors and Choreographers Society (SDC). LEARN MORE
DOES IT COST MORE TO BE AN EQUITY THEATRE?
Yes.
ROYALTIES: Professional theatres often pay larger royalty fees than community or school theatres to license the shows they produce.
EQUITY BENEFITS: An Equity theatre is considered to be a fully professional theatre in the theatre industry. We pay union actors and stage managers a base rate as well as other benefits (health, pension, etc).
Equity theatres operate according to the AEA rulebook, which regulates everything from rehearsal length to the washing of costumes.  Equity Theatres offer AEA contracts to Equity actors. Equity houses, like the Depot, can also offer Equity Membership Candidate "points" to non-union actors. Once a non-union actor obtains a certain number of points, that actor can then apply to enter the AEA union.
HOUSING AND TRANSPORTATION: As part of the Depot's Equity union agreement, housing is provided for out of town performers and crew in a large, 9-bedroom farmhouse located on Main Street in Westport, which the Depot owns and maintains. The Depot also provides transportation to and from Westport at the beginning and end of the artist's contract, plus access to shared vehicles during their rehearsal/performance schedule. 
Becoming an Equity theatre was an important step for the Depot Theatre: it signaled our commitment to pay theatre professionals a livable wage, and it tells actors that we are committed to a high standard of professional working conditions.  Rising to Equity theatre status was a public recognition of the consistent quality of the Depot's productions.
Why Subscribe?
We hope you'll commit to experiencing them all by subscribing to the season.
Save money! Season subscriptions are simply a ticket to every main stage show, all packaged up for your convenience, at a price point that is less than buying the tickets individually.
First choice of seats! Choose the day and time that works best for you during your busy, event-packed summer.
Free exchanges.*
Buy additional single tickets before the rest of the world has access to buy.
Most importantly, being a subscriber represents a deeper relationship between a patron and the Theatre. You're part of the team!
*Exchanges from a preview show to a non-preview show are subject to an upgrade charge.
What if a train goes by during a show?
Depending on show and the volume of the train, the stage manager may choose to dim the lights and the actor's may freeze on stage until the train has finished passing by.
Sometimes the actor's have a special treat for the audience when this happens.
Does the Depot Theatre have Air Conditioning (A/C)?
Yes. The Depot Theatre is air-conditioned. Patrons who are sensitive to air-conditioning and Adirondack breezes may wish to bring a light jacket or sweater.
What is a Depot Dialogue?
A discussion with the artists following a performance. The audience can remain after the show and ask questions to the actors (and director if available). This talkback should be noted by performance date anywhere we include our production calendars on the website or in brochures.
Where do I park?
Free parking is available on a first-come, first-served basis in the upper and lower lots of the Westport Train Station. Do not park in the U-Haul parking lot across the street as the owner will have vehicles towed.
What are my seating options?
Accessible seating is available for patrons who use wheelchairs and/or need to transfer to a seat from a wheelchair or walker. Seat widths vary. Please discuss any special seating accommodations with the Box Office when reserving seats. Thank you.
Is hearing assistance available?
Yes. We have assisted listening devices available at the Box Office. The devices have an earpiece/headphone that fits one ear. Please request the devices at the box office when you pick up your ticket. We have a limited supply, so they are available upon a first come, first serve basis.
What age qualifies for the Senior Discount?
To qualify for the Senior Discount you must be 65 or older.
Can children attend performances?
We request that children who attend performances at the Depot Theatre are able to sit in their own seat. We suggest children be at least 6 years old.
Can I get a refund?
There are no refunds.
You may be able to exchange tickets to another performance or get a credit on your account, just ask the Box Office.
Are there any ticket fees?
Upgrade charges apply when exchanging Preview Night tickets to non-preview performances. The fee is the difference in price between the Preview Night ticket and regular price.
There is a $3 ticket exchange fee. Season Pass holders do not pay exchange fees.
To help defray the costs of maintaining our historical building and to support our educational programming, a $2 facility fee is including in the price of each each ticket.
There may be an online convenience fee charged for tickets purchased online. This fee goes to a third-party online ticketing service provider.
Is there a group discount?
Yes. We have a discount for groups of 10 or more people. This discount cannot be applied to online sales, so please contact the Box Office at 518.962.4449.