AMY McNAMARA, PRESIDENT
Amy first became enamored with the Depot Theatre in 1995 when she and her family vacationed in Westport for the first time. A highlight of that trip was when they sat in the seats of the former freight room of the station and saw The Music Man. She has been a fan of the theater ever since. Going back, Amy first became intrigued with the North Country when she attended St. Lawrence University and now she and her family spend as much time in Westport as possible. To round out her life, Amy is a school nurse for middle and high school students at Fieldston in Riverdale, NY.
KATHLEEN RECCHIA, VICE PRESIDENT
Kathleen Recchia is a theatre artist, freelance writer, and arts consultant. Her interest in theatre covers the gamut from producing, acting and directing to composing and script-writing. She is especially proud of the Youth Musical-in-a-Week productions that she has produced for seven summers in Keene Valley.
Kathleen has performed The Belle of Amherst throughout the North Country. She has also appeared as Mother Miriam Ruth in a North Country touring production of Agnes of God and has toured with Pendragon Theatre (Saranac Lake) in productions of Death of a Salesman and The Seagull. She appeared on stage at The Depot last summer in Adirondack Stage Rats production of The Last Romance.
She has collaborated with son Sam Balzac on two musicals—an adaptation of Jane Austen's Pride & Prejudice and Road to Dannemora which has been revised and will be remounted locally this summer.
Kathleen served as Company Manager and Interim Business Manager at The Depot Theatre from June, 2014 through February, 2015. She has served as Decentralization Grant Coordinator for northeast New York for almost six years but is moving on to serve as Operations Director-Events & Outreach Coordinator at BluSeed Studios in Saranac Lake.
BETH GLOVER, SECRETARY
Beth Glover is a professional actor.  Her credits include: Broadway First National Tours – Cinderella, Wicked Step Mother; All Shook Up, Mayor Matilda; Dirty Blonde, Jo. Many shows Off-Broadway: First revival, since 1945, of Counsellor at Law (Lucille Lortel Winner) role of Cora, Peccadillo Theatre; First revival ever of Take Me Along (Drama Desk nominated) role of Lily, Irish Repertory Theatre — Both can be viewed in The Lincoln Center Library for the Performing Arts. Regional Theatre: Paper Mill Playhouse; Goodspeed Opera House; Shakespeare Theatre Co. of D.C.; Pioneer Theatre; GeVa Theatre; Walnut Street Theatre; Ogunquit Playhouse etc. Favorite roles: Amanda in Glass Menagerie; Blanche in A Streetcar Named Desire; Big Edie & Little Edie in Grey Gardens, TheatreWorks-Palo Alto, CA (SFBACC Best Actress). National Commercials, TV & Film. Latest film Beyond the Night. In addition to her professional work, Beth is a co-founder of the Adirondack Stage Rats theatre company. For additional information:  www.Beth-Glover.com
DANIEL T. KEEGAN, TREASURER
Daniel T. Keegan is the former Director of the Milwaukee Art Museum from 2008-2016. Prior to coming to Milwaukee he directed the San Jose Museum of Art from 2000- 2008. He has nearly 20 years of museum directing experience. His early career was in higher education as a professor of art and administrator. Dan is a champion of building destinations that matter, community revitalization, and strengthening communities through cultural tourism.
Dan directed the Milwaukee Art Museum through one of the most serious economic recessions in decades, built operating reserves and attracted the highest attendance and membership in nearly a decade. At Milwaukee Art Museum, he spearheaded the first-ever total reinstallation of the Museum's collection following a $34 million building expansion and renovation. Dan is an experienced fundraiser, and led the growth of the Museum's endowment from $28 million in 2008 to $65 million in 2016 in addition to promised legacy gifts that will grow the endowment to over $100 million in the years ahead. He lives in Westport, NY, is an artist, and also works as a senior search consultant placing top-level museum leaders in museums throughout North America.
MAUREEN CARLO
Maureen has spent her career in technology sales and marketing. Today, in the physical security industry, she helps escalate her company's brand and sales as Business Development Manager for the Americas branch of VIDEOTEC, an Italian manufacturer of assessment cameras for harsh & hazardous environments. Her customers are not in the North Country, so Maureen spends much of her time on the road. A work perk is offering access to professional theatre throughout her travels.
Maureen is an active supporter of non-profit organizations in her industry, where she recently joined the Security Industry Association's inaugural Women in Security Steering Committee, and locally, where she was named Volunteer of the Year by the North Country Chamber of Commerce.
Maureen broke into the Depot scene in the 90's while working at the Westport Yacht Club. A perk to befriending beloved customer, Carol Buchanan, was volunteering at the Depot.
Since 2012 Maureen has been on the Depot's Board of Trustees, and shares deep affection for the Westport community.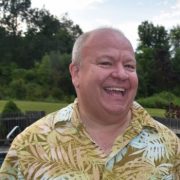 JIM CARROLL
Jim has extensive business experience and long time association with Westport. In addition to being part of the family-owned Westport Marina and The Galley Restaurant & Bar, he is an avid photographer, and owner of Overtime Photo Booth. The Depot benefits from both his photography and his proficiency in sound design.
As well as being a Depot trustee, Jim is on the boards of the Strand Center for the Arts in Plattsburgh, NY, the Westport Central School, and the NYS Theatre Education Association.  He is a graduate of Union College.
ALISA ENDSLEY
As a working actress Alisa has portrayed numerous leading ladies of the musical stage from Sandy & Rizzo in Grease, Eva Peron in Evita to the lead role of Norma Desmond in the original company of Sunset Boulevard in London's West End as well as on Broadway.
As a lead vocalist she has sung with the B.B.C. orchestra, recorded in the famous Abbey Road studios, been the featured guest on many radio & television shows in the United Kingdom as well as here in the U.S.
As a dramatic actress she has portrayed several of Shakespeare's  leading ladies including Juliet, Cleopatra, Shrews Kate & Henrys Queen Margaret to mention a few.
As a teaching artist she has worked with Camp Broadway, U. S. Performing Arts Camp, The Johnny Mercer Foundations Accentuate the Positive program teaching song & lyric writing workshops in schools throughout the America, as well as creating a Theater Camp for young performers in Manhattans Turtle Bay Section.
As a leading actress Miss Endsley has worked with some of the biggest names on Broadway including composer Lord Andrew Lloyd Webber, Director Trevor Nunn, Tony winning actors Patti Lupone, George Hearn  and  Betty Buckley. www.singforthestage.com
DAVID HOWSON
David Howson is a professor at Skidmore College where he directs the College's Arts Administration Program. He teaches courses on arts management, philanthropy and governance. David's research focus is on arts organizations in the Adirondack region, which is how he became involved with the Depot Theatre in 2011. At his home in Glens Falls, N.Y., he serves as chair of the board of trustees of The Hyde Collection, an art museum and historic house complex. Previously, he served on the board of Saratoga Arts. Before moving to the region in 2010, he was associate director of the Modlin Center for the Arts at the University of Richmond, in Virginia. David is a graduate of Leadership Saratoga and regularly speaks and advises organizations on non-profit governance and leadership. He holds a M.F.A. in theater management from the Yale School of Drama, a master of liberal arts degree and a B.A. from the University of Richmond.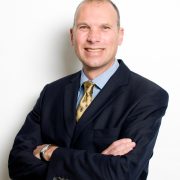 LAWRENCE MASLE
Lawrence Masle is a multi-lingual, international marketing and business development advisor based in Amsterdam, The Netherlands.
With his strong entrepreneurial spirit, he has assisted companies ranging from large established multi-nationals to small young start-ups to expand their businesses on a global basis. He has worked for Young & Rubicam in his native New York and served in senior global management roles for Ericsson and Philips. Working during the explosive years of mobile telecom has engrained a strong passion for innovation and enabling technologies, and today he lives the reality of working from the mobile office anywhere in the world.
He has served as Director of International Business Development for Waleli, an innovation accelerator in Amsterdam. He has also served on the Marketing faculty of the Management Centre Europe in Brussels.
A graduate of Rochester Institute of Technology (B.S. 1988) and Thunderbird School of Global Management (MIM 1994), he has been living and working in Stockholm, London, and now Amsterdam.  He is COO and one of the Founding members of UP THERE, EVERYWHERE, the world's first global cloud based agency.
He is married, has two sons, and is a member of the American Chamber of Commerce in the Netherlands. He is also an avid runner, and welcomes any opportunity to go skiing.
CHERI PHILLIPS
Is it  possible I am the Depot Board member with the longest history of involvement with the Theatre?  When Carol Buchanan started the Depot Theatre in 1978, with the assistance of Jenny Jones, I was a college student home for the summer holidays hanging around helping out however I could.  In the coming years I ended up on stage in small roles.  Initially the community pitched in and then professional actor friends of the Jones family started coming from afar to participate.  Gradually the Theatre metamorphosed into a full Equity house.  That didn't stop my involvement as volunteer, Board member and fawning fan of many of the performers.
When not loitering at the Depot, I served as a staffer for Vermont Governor Richard Snelling, worked in the HR department at BBDO,  managed tours for the Erick Hawkins Dance Co, co-founded an arts management and fundraising consultancy, planned events for The National Art Collections Fund, manned the picture counter at Sothebys, London and served as a UK magistrate.
The Depot has never been far from my heart and mind for the past 40 years.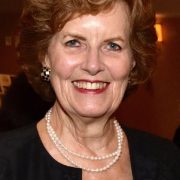 SHIRLEY BACOT SHAMEL
Shirley Bacot Shamel graduated from Wells College and was a Personnel Specialist in a New York bank until she began her family and then became a "professional volunteer" in the fields of the arts, education, senior care and community outreach organizations.
She was a board member and officer of the Junior League, the American Red Cross, the United Way, a Senior Care and Activities Center, Chair of the board of Trustees of Wells College, Vice President of the Volunteer Council of the New York Philharmonic and now a member of the Board of Directors of that orchestra. Shirley has always enjoyed theater and performing and was in a singing group for forty years entertaining seniors.  She has had a family vacation home in Westport since 1993 and has been on the Board of the Depot Theatre for many years. She has found much pleasure in being part of such an outstanding arts venue.
LIZ SPITLER
Liz Spitler's family has had roots in Westport, N.Y. since the early 1930's.
Performing arts is in Liz's blood. Liz has been always been captivated and inspired by imaginative storytelling. Her family knows her as "Le Grand Jambon".
For over 20 years she worked as an advertising sales & marketing executive for the NBC affiliate, WPTZ-TV. In the years past, you may even have heard her "pipes" in several commercial & promotional voice-overs throughout the Champlain Valley in television and radio.
Most recently, Liz brings her energy and enthusiasm to the broadcast airwaves through radio podcast and video production with The Radio Vermont Group.
Liz Studied Theatre Arts at Long Island University and worked as a member of The American Cabaret Company in Lake Placid, New York. She treasures The Depot and its many works.
Depot Theatre Advisory Council
George Davis (Honorary Chair)
Bobbi Atz
Linda Beane
Bonnie B. Brewer
Melissa Davis
Howard Fish
Amy Guglielmo
Jonathan Hadley
Karen L. Lewis
Michael McDonald
Mary Ellen O'Loughlin
Libby Pataki
Jane Preston
Annie Scavo
Joan Simon
Sally Struthers
Michael Thomas