July 17 – 7:30pm – John Treacy Egan – Great Big Broadway!
Great Big Broadway incorporates songs and stories from John's career as a performer and will have you tapping your toes and rolling in the aisles with laughter. With hits like "On The Street Where You Live", "Nice Work If You Can Get It", and "This Is The Moment" this show has something for everyone!
John Treacy Egan is a veteran of 8 Broadway shows, he has appeared in MY FAIR LADY, CASA VALENTINA, NICE WORK IF YOU CAN GET IT, SISTER ACT, THE LITTLE MERMAID, THE PRODUCERS, JEKYLL & HYDE, and BYE BYE BIRDIE. 
Off-Broadway he has starred in CLINTON, DISASTER, WHEN PIGS FLY!, and BATBOY. He has also appeared on such TV/Film productions as GOTHAM, YOUNGER, THE GOOD WIFE, THE KNICK, BOARDWALK EMPIRE, NURSE JACKIE, 30 ROCK, LAW & ORDER, and the movies LAST NIGHT, and THE PRODUCERS.
July 24 – 7:30pm –

Yvette Monique Clark – Let's Give 'Em Something To Talk About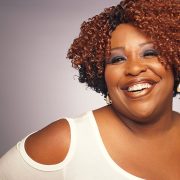 A show filled with stories and music ranging from showtunes to pop, Ella to Bonnie Raitt. Songs like, "I WILL SURVIVE", "I CAN'T MAKE YOU LOVE ME" and "I KNOW WHERE I'VE BEEN." A potpourri of inspiration, emotion, and a plain ole good time.
YVETTE MONIQUE CLARK has performed regionally, nationally and internationally in shows like AIN'T MISBEHAVIN', CHICAGO, HAIRSPRAY, THOROUGHLY MODERN MILLIE, THE WIZ, just to name a few. She also appeared in Netflix's ORANGE IS THE NEW BLACK. (Depot fans might remember her from her role in the Depot's 2018 production of AIN'T MISBEHAVIN'!)
July 29 – 7:30pm – Meadowmount School of Music
Celebrating 75 years in 2019, Meadowmount's 2019 Chamber Music Competition winners will present a special performance on stage at the Depot.
Founded in 1944, Meadowmount School of Music, located in Westport, N.Y. trains students for distinguished careers in music. Their faculty helps aspiring musicians develop technical skills, interpretive expertise and individual artistry at the highest level of excellence.
There are Meadowmount alumni performing in virtually every major orchestra and teaching in virtually every major University and Conservatory in the United States. Distinguished alumni include Yo Yo Ma, Itzhak Perlman, and Joshua Bell.
August 7 – 3pm –

 

ANIMAL TALES: Piano By Nature goes to the Depot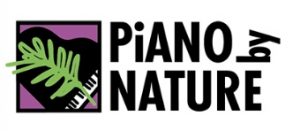 A showcase performance for kids ages 1-100 that combines piano for four-hands with a reading of classic fairy tales!
Jennifer Moore and Rose Chancler perform four-hand piano while Depot Theatre Producing Artistic Director Kenney Green narrates "The Story of Babar," "Peter and the Wolf" and "Carnival of the Animals."
Presenting high caliber, intimate, piano-based concerts at the Historic Hand House in Elizabethtown, NY, Piano by Nature brings professional and thought-provoking performances featuring unfamiliar repertoire and contemporary composers to the North Country, and provides creative educational programs to local area schools. Piano by Nature also continues to link with area groups and nonprofit organizations to further promote knowledge, understanding, and especially, the enjoyment of great music in the North Country.
*Policies and Fees: Seating is subject to availability. Tickets are non-refundable. There is a $3 fee for ticket exchanges for non-subscribers. To help defray the costs of maintaining our historical building and to support our educational programming, a $2 facility and education fee will be added to each ticket. Upgrade charges apply when exchanging Preview Night tickets to non-preview performances. A processing fee may be added to tickets purchased on-line. This fee is charged by a third-party provider, PrintTixUSA/Diamond Ticketing, the company which provides the service.